In 1906, Ferdinand Salling opened a small department store in the sleepy market town of Aarhus, and eventually opened the first department store on Aarhus' main shopping street. In 1953, his son Herman Salling took over Salin and developed it into a large retail empire, including two iconic department stores in Aarhus and Aalborg. Both father and son believe that the exterior of the flagship store should be able to change colors in seasonal and special circumstances. 110 years after opening the first store, Kollision helped realize this vision, creating the first media façades in the centre of Aarhus and Aalborg.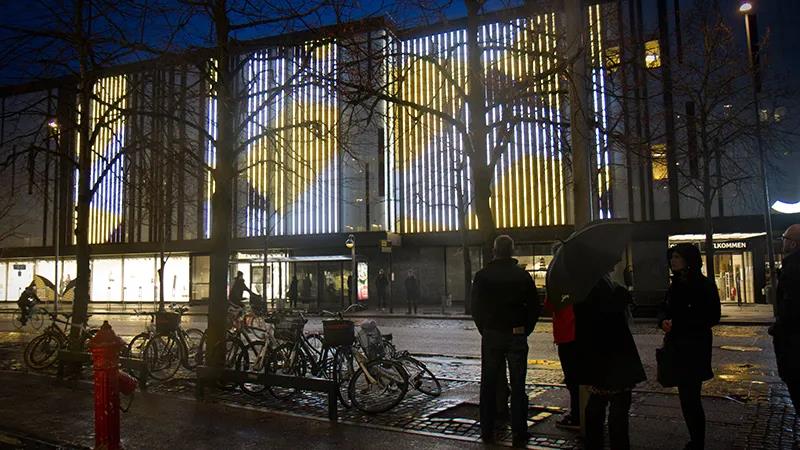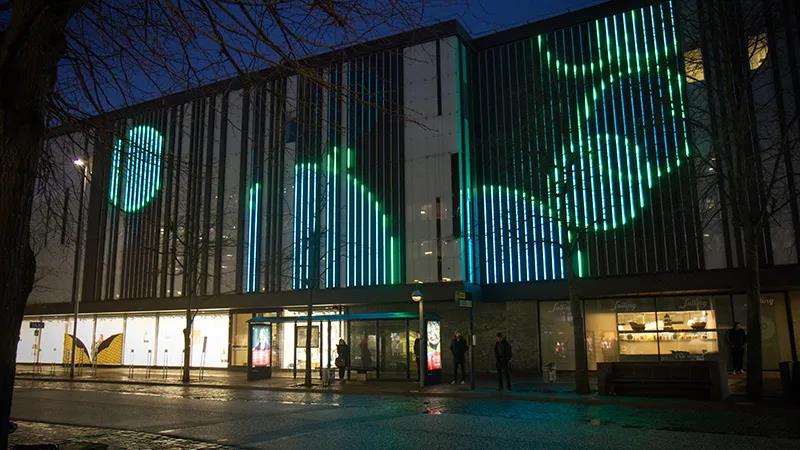 The exterior wall uses Kollision's player software to control many lighting designs, from architectural lighting patterns to Valentine's Day hearts. In special cases, the facade is interactive, allowing users to draw on a large canvas. The outer wall is not used for commercial information, but is created as a cultural platform to communicate the activities of the two cities and the subtle brand value of dialogue with the citizens.
TECH & ROLE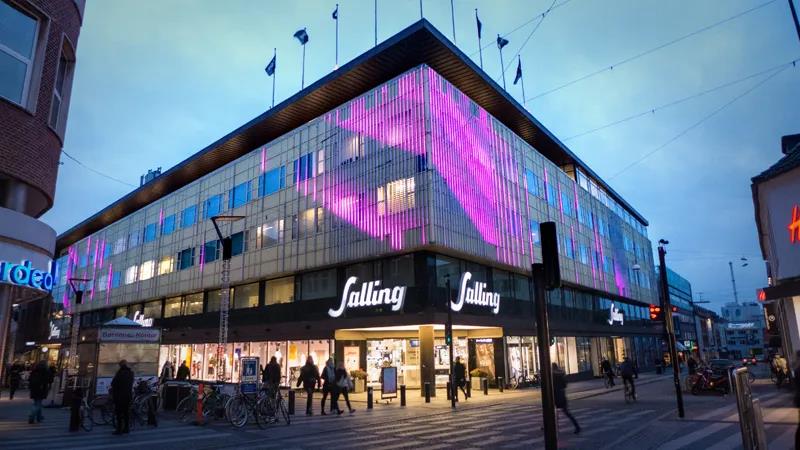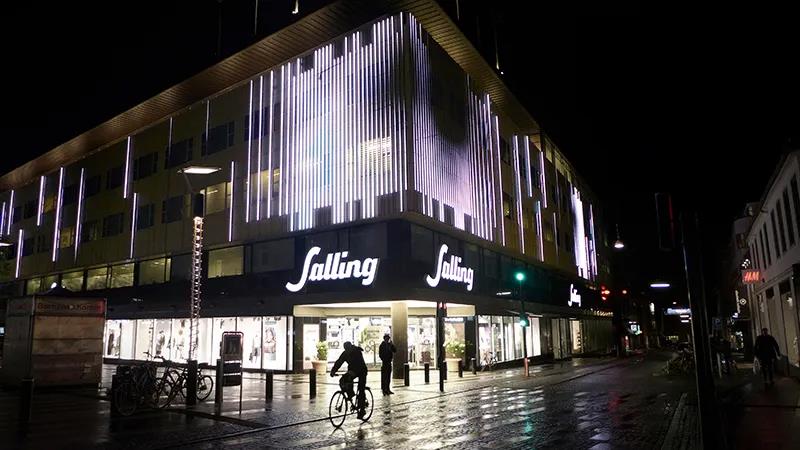 The two facades cover an area of 1,300 square meters. Kollision designed two layouts of Martin Professional's pixline products, and provided dynamic plug-ins for player software, interactive lighting and custom lighting design. Kollision also handled the entire design process with two municipalities. Dialogue and testing with city architects and meeting with neighbors resulted in a site-specific design manual for the media facade. The project was implemented in close cooperation with Salling and funded by the Salling Foundation.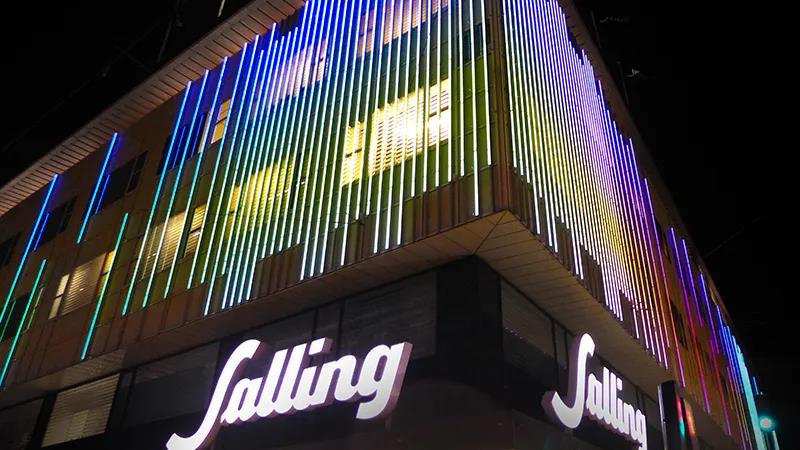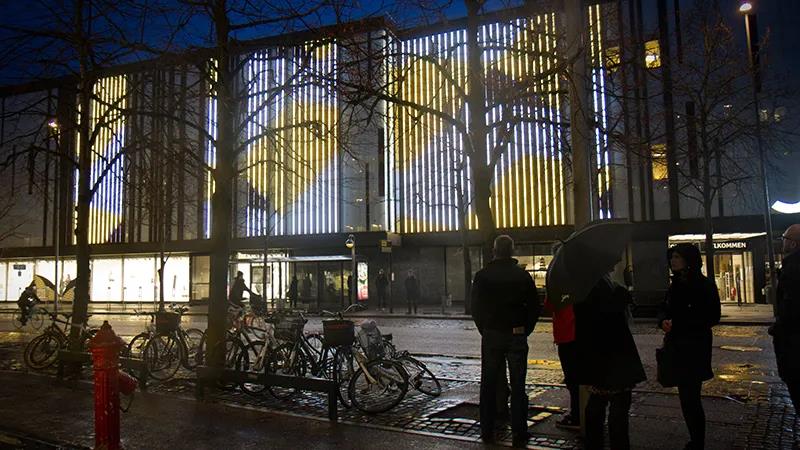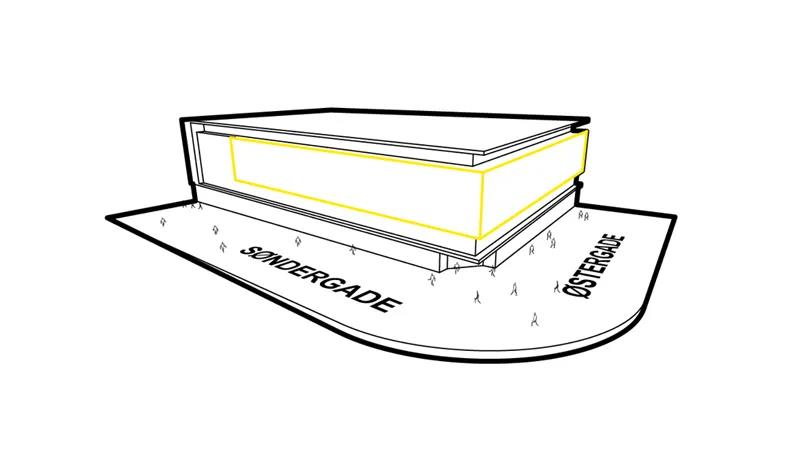 ©Copyright statement: The material of this article comes from the Internet, please contact to delete if copyright is involved